Altius has loaded ten pre-assembled modular power substations (E-houses) on the general cargo vessel Sloman Dispatcher at the port of Avilés in Spain.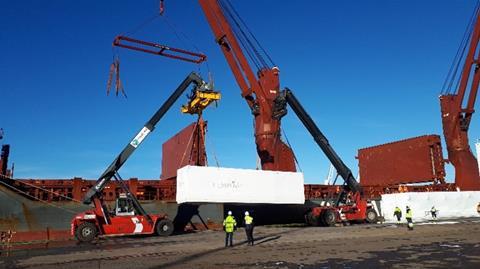 The largest E-houses measured 20.3 m x 4.3 m x 3.6 m and weighed 56 tons (50.8 tonnes). The shipment, which also included five shipper-owned containers (SOCs), is destined for the Kwinana waste-to-energy project in Australia.
The loading operation took place at the Valliniello pier, where Altius coordinated the seafastening of the cargo. One engineer from Altius was in the port to oversee the operation.
The vessel is scheduled to arrive in Henderson, Australia, in April 2021.