Altius has loaded two heavy reactors at Tarragona port in Spain destined for La Plata, Argentina.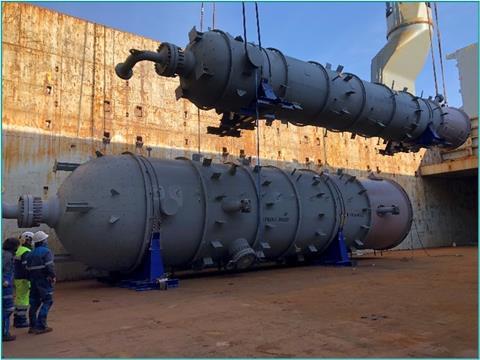 One of the reactors measured 20.1 m x 5.8 m x 5.1 m and weighed 135.7 tons (123.1 tonnes). Altius also handled two loose units and six 40 ft shipper-owned containers (SOC's).
The cargoes were loaded onboard the general cargo vessel Louise Auerbach at the port of Tarragona's Castilla pier.
The shipment is expected to arrive at La Plata during early March 2021.