Antonov Airlines has delivered 5,000 oxygen concentrators from Tel Aviv in Israel to Delhi, India.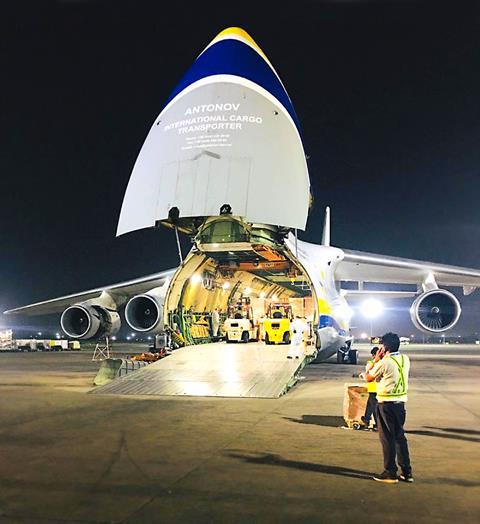 Antonov transported the medical equipment onboard an AN-124-100, in cooperation with Flywell Aviation and Delhivery. The 70 tonnes of equipment will be delivered to administrators, hospitals and charities in India to aid the fight against Covid-19.
The journey included a technical stop in Dubai, the UAE, for refuelling.
Andriy Blagovisniy, commercial director at Antonov, said: "Our AN-124-100 aircraft provided rapid loading and unloading of this urgent cargo with its ramp access and large cargo capacity."