Eastern Canada-based Transport Bellemare has coordinated the delivery of six rotor/stator components across the country.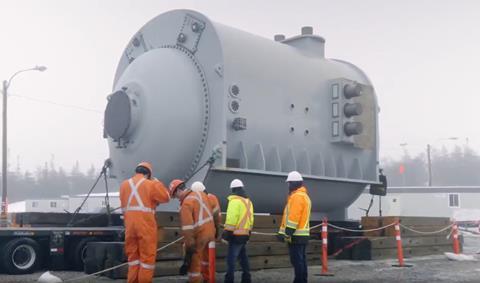 The units, which measured 80 ft x 20 ft x 22 ft (24.4 m x 6.1 m x 6.7 m) and tipped the scales at 500,000 lbs (226.8 tonnes), were hauled from Quebec to Newfoundland. Bellemare was also tasked with installing the units at the final project site.
A video of the project can be seen here.