USA-based heavy haulage specialist Berard has transported two 161,000-lb (73-tonne) coiled tubing reels from Dayton, Texas, to Gray, Louisiana.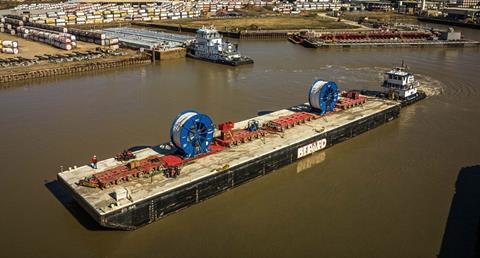 The reels were loaded onto two 12-axle Goldhofer THP trailers with deck spaces to lower the overall height of the cargo
During the transport phase, the convoy had to move along several county roads and highways, including Beltway 8 where the team had to back the load along an entrance ramp to access the final roadway to the load out point.
The reels were then loaded onto Berard's 219 ft x 43 ft (66 m x 13.1 m) deck barge for transit to Louisiana.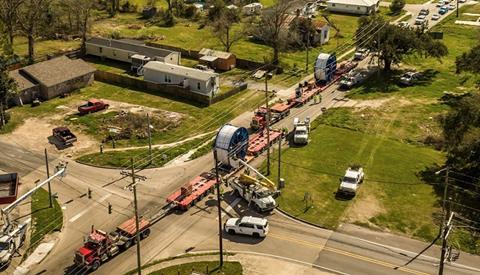 The final leg of the journey in Louisiana proved challenging, said Berard, with many utilities and low hanging trees along the route as well as several tight turns.