USA-based heavy haulage specialist Berard has assisted with the launch of US Navy vessel USNS Cody, a 2,220-ton (1,996-tonne) expeditionary fast ship (EPF).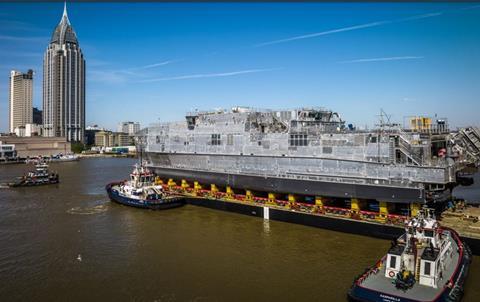 Berard's team transported the ship from the client's final assembly bay to a deck barge. Once at the transfer point, the EPF was transloaded onto the 800 ft (243 m) floating dry dock Alabama.
Separately, Berard installed a 165-ton (150-tonne) bridge section at an overpass in Lafayette, Los Angeles.
The three-girder section measure 82 ft (24 m) long, 16 ft (4.8 m) wide and 7ft (2 m) high.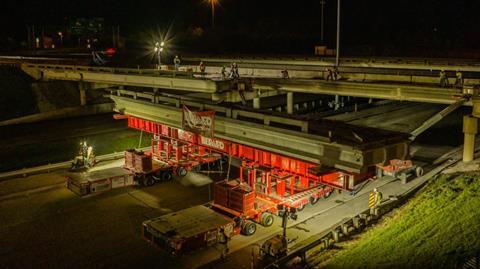 To transport the unit a distance of 182 m to the installation site, Berard utilised 12 Goldhofer PST-SLE axle lines. The section was manoeuvred into position and lifted with eight strand jacks to the installation height, where it was set in its final location.