Dubai-based freight and logistics service provider Blue Bell Shipping has coordinated the delivery of 62 fibre spar spools from Saudi Arabia, via Mersin (Türkiye), to a remote site in North Iraq.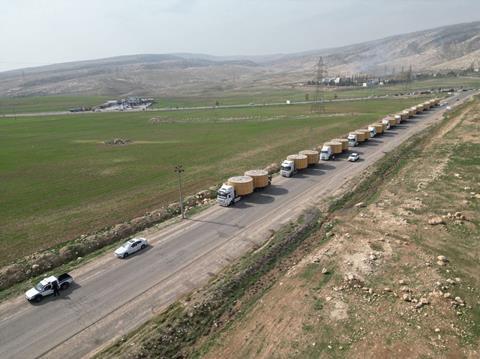 Each 14-tonne spool measured 5.6 m long, 5.65 wide, and 2.5 m high. They were transported on 31 flatracks. Blue Bell said it was contracted to provide a full door-to-door service.
The cargo was collected from Saudi Arabia and shipped to Mersin before being trucked to the final jobsite.
The company faced many operational challenges. The shipment arrived at Mersin in the aftermath of the 7.8 magnitude earthquake that devasted pasts of southern/central Türkiye and Syria earlier this year. The logistics company had to overcome both port and road closures, as well as having to relocate the cargo on short notice to reduce the risk of damage and detention.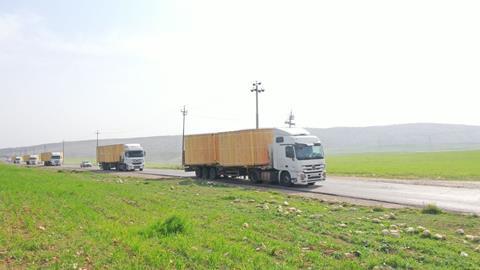 "Fortunately, our team was able to overcome these hurdles and deliver the cargo to its destination successfully and on time," said Blue Bell Shipping.
Blue Bell Shipping is a member of the Project Cargo Network (PCN).