Dubai-based freight and logistics provider Blue Bell Shipping has coordinated the transport of cargoes for the second phase of DNO's Tawke oilfield expansion project in Iraq.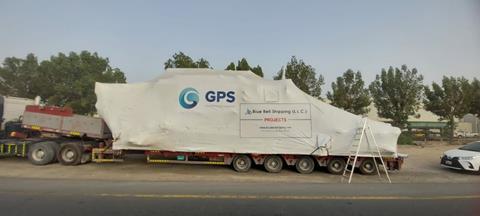 Blue Bell Shipping said it has handled an estimated 12,000 cu m of cargo across 65 shipments. This work included multiple vessel charters, as well as container and airfreight consignments. Blue Bell Shipping said it was awarded the complete scope of logistics work by one of the EPCs, and also supported the oilfield operator directly with shipments.
Blue Bell Shipping's involvement in the first phase of the project saw it shift roughly 10,000 cu m of cargo. Multiple heavy lift units were transported from Canada, the USA and Romania to the site.
The company said that during this stage of the project there was a severe shortage of breakbulk and multipurpose vessels. The team completed a feasibility study which meant it could move the heavier items by road from Europe.