Blue Water Shipping is coordinating the discharge of electric ferries in Copenhagen, Denmark.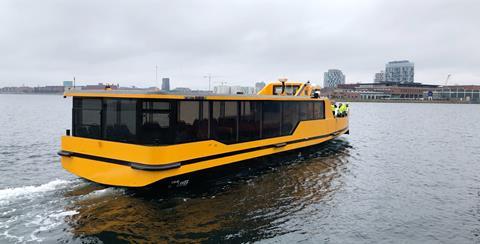 The ferries, which are manufactured in Poland, can carry up to 80 passengers and are part of the city of Copenhagen's green transition to replace its small diesel-driven yellow harbour buses with electrically driven units.
Blue Water has to coordinate with the cranes, vessel and stevedore teams for the unloading, during which there is a maximum clearance of 5 cm between the ferries and the vessel's hold.
So far, five ferries have been shipped and a further two ferries are scheduled for delivery in Autumn 2020.