Blue Water Shipping has transported a catamaran from the port of Copenhagen in Denmark to the port of Murmansk, Russia.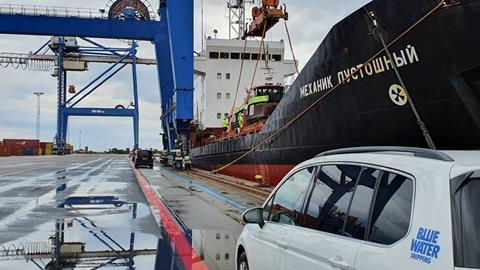 Blue Water's project team in Moscow signed a contract in August with one of Russia's leading companies in the Atlantic salmon and trout segment. The contract included the sea transport of a catamaran for the company's own use.
In cooperation with Blue Water Denmark, the team organised the loading of the catamaran on the vessel Mekhanik Pustoshnyy in the port of Copenhagen.
It was delivered within seven days to the port of Murmansk in Russia, where Blue Water also managed the unloading of the catamaran on to the quayside for further Customs clearance procedures. Afterwards, the catamaran was launched and handed over to the client.