Boskalis' crane vessel Bokalift 2 has executed its first job in Taiwanese waters, having transported and installed seven jackets for the Changfang and Xidao offshore wind farm.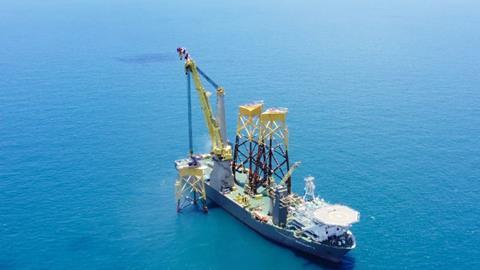 After picking up the jackets in the port of Taipei, the offshore installation work was completed using the ship's 4,000-tonne capacity revolving crane. The jackets measured 72 m tall and weighed 1,400 tonnes.
The next phase will be the installation of the remaining pin piles and 52 jackets for this project.