Royal Boskalis Westminster's sheerleg crane Asian Hercules III has lifted eight out of 16 bridge sections for the Çanakkale 1915 Bridge in Turkey.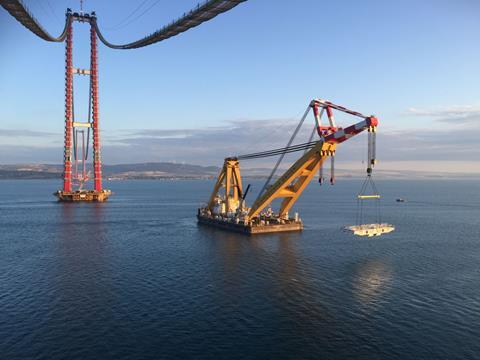 Upon completion, it will be the world's longest suspension bridge. Boskalis' sheerleg crane is being assisted by the company's anchor handling tug Sapphire.
Meriaura's vessel Aura is also spending the summer supporting the project in the Çanakkale Strait, transporting 89 components to the construction site. Offshore operations are then performed in using the vessel's dynamic positioning capabilities, with the ship's involvement in the project lasting until the end of August 2021.