CF&S is supporting the construction of an onshore wind farm in Telšiai, Lithuania.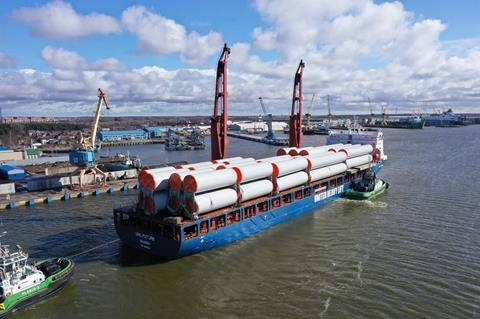 Part of CF&S' scope involves the reloading of the components and their onward transportation to the project site.
The first shipment of turbine tower sections arrived at Klaipeda Container Terminal's ro-ro berth last week.
The remaining units will be delivered in the coming months. In total, 91 components will be transported to the wind farm.
Once fully assembled, the wind turbines will stand 220 m tall and have a rotor diameter of 158 m.