CF&S Estonia has transported six overhead crane beams to Tuapse, Russia, by rail.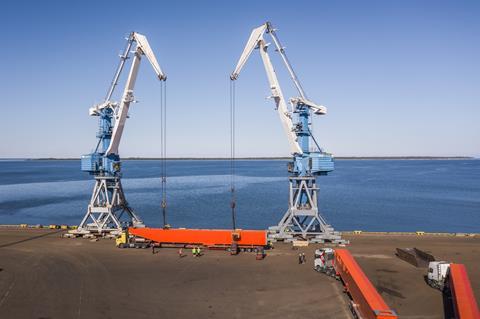 The oversized beams, which measured 30 m long and weighed 41.2 tons (37.4 tonnes) each, were first trucked to Esteve's Paldiski South Harbour in Estonia using telescopic trailers.
Ilja Poljakov, manager of CF&S Estonia's railway and project department, said: "To ensure the safest possible transportation and eliminate all possible risks along the way, we have used 13 railcars, including buffer railcars, as a result the total length of the train was 220 m."
He added that the coordinated work with the Esteve terminal played a significant role in the execution of the project. The teams were able to ensure the availability of suitable railcars upon arrival at the terminal, which helped save time on lashing and reloading.