Cosmatos Group has delivered refinery equipment from Thessaloniki to Motor Oil Hellas' oil refinery in Corinth, Greece.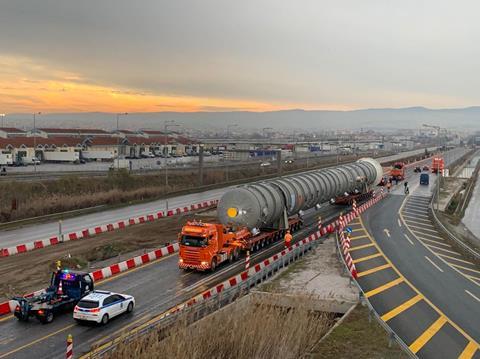 The equipment included a naphtha splitter that measured 70.3 m x 5.1 m x 5.1 m and weighed 255 tonnes; as well as a deisohexanizer column that measured 65.6 m x 5.6 m x 5.7 m and tipped the scales at 270 tonnes.
The units were first delivered from the manufacturers' site to Thessaloniki port. From here, the components were shipped to a jetty in Athens before being transported to Corinth by road. According to Cosmatos, this portion of the journey involved navigating narrow roads and challenging turns.
Cosmatos Group is a member of The Heavy Lift Group (THLG).