Cosmatos Group coordinated the transport of a 240-tonne transformer from Greece to North Macedonia. In a separate move, it delivered military vehicles to a Balkan state.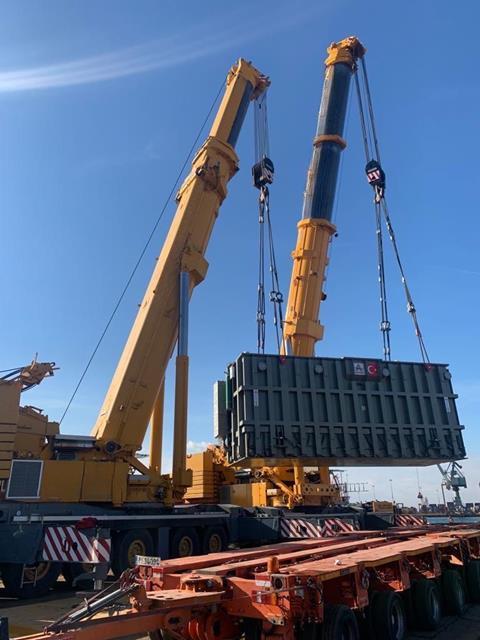 The transformer measured 10 m x 4.1 m x 4.3 m. Two 500-tonne lifting capacity mobile cranes lifted the unit and positioned it onto a heavy-duty trailer for inland transportation to North Macedonia.
Cosmatos' scope included ship husbandry, unloading, stevedoring, cranage, transit, and Customs formalities.
Separately, Cosmatos arranged the delivery of military vehicles and containers from the Greek port of Thessaloniki to an undisclosed destination in the Balkans.
For this move, Cosmatos was responsible for ship husbandry, port stevedoring, Customs clearance, special road transport, arranging road permits, escorts, and border clearance.
Cosmatos is a member of the Worldwide Project Consortium (WWPC).