DAKO Worldwide Transport and German freight forwarder Bohnet have collaborated to deliver two 142.5-tonne reactors from Hamburg to Leuna Chemical Complex.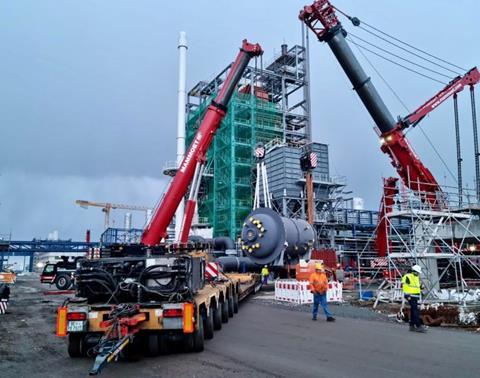 DAKO received the reactors – originally shipped from China – under hook in Hamburg. They were then shipped by barge via the river Elbe to the port of Aken, where both units were transloaded onto hydraulic trailers.
Once loaded, the reactors were transported about 90 km from the port of Aken to Leuna over two nights.
Due to limited space and height obstacles within the jobsite, the reactors had to be re-loaded onto a configuration with a lowbed trailer to manoeuvre and transport the cargoes to the final installation site.