Dimerco has transported heavy equipment from Germany to Shenzhen in China, via Hong Kong.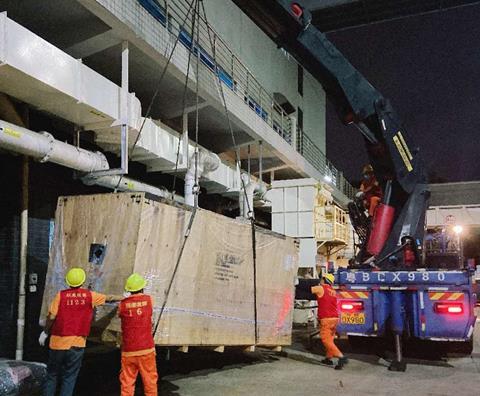 The shipment included 17 cases of printed circuit board (PCB) manufacturing machines, which weighed nearly 70 tons (63.5 tonnes). In partnership with Dimerco's joint venture company in Germany, the cargoes were moved from Hirschhorn and loaded onto suitable aircraft for transport to Hong Kong.
Dimerco said that it worked with local partners and coordinated split flights, facilitated Customs clearance and handled the delivery to the final destination in China on flatbed trucks.
A spokesperson for Dimerco explained: "Our partnership with the airlines enabled us to book space for this significantly oversized cargo, and Dimerco followed the flight loading time closely to avoid any delay in pick up, as this would have incurred a penalty.
"We continued to monitor the status of the cargo throughout the process as it was split into two shipments on separate flights, which were scheduled to arrive on different days, and advised our customer on the most effective course to avoid the high airport storage fees that potentially could be applied to the first partial shipment pending the arrival of the second."
Dimerco's solution was to unload and hold the first shipment on a truck overnight, arranging for the considerably lower pressure fare to be applied instead, saving the customer storage costs.