Express Global Logistics (EXG) has transported 300 oxygen cylinders from China to India.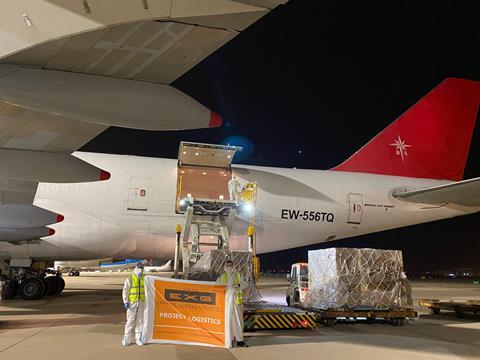 The shipment totalled 108 tons (98 tonnes) packed in 150 wooden boxes.
A Boeing 747-400F was chartered from Tianjin Binhai International airport in China to Delhi's Indira Gandhi International airport for the first 252 oxygen cylinders weighing 77 tons (69.9 tonnes). The remaining 48 oxygen cylinders were brought in on scheduled flights.
EXG's project scope included receiving the 150 boxes at the airport, packing, obtaining export clearance, Customs clearance and the loading of the cargo onto trailers for onward transport.
EXG said that it arranged the delivery in short notice due to the second wave of Covid-19 in India by obtaining permits in China under humanitarian aid and relief cargo.
EXG is a member of the Worldwide Project Consortium (WWPC).