EZ Link and Actanis Project Cargo have joined forces to move three oversized units from the port of Kaohsiung in Taiwan to the port of Ambarli, Turkey.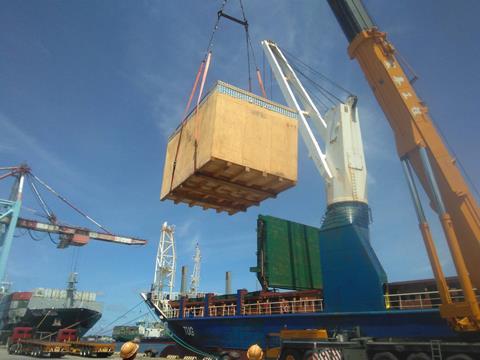 The three units are part of bolt forming machinery and were packed in wooden cases. The heaviest case weighed 118 tonnes and measured 10.24 m x 4.55 m x 4 m.
The other units measured 5.3 m x 3.64 m x 3.43 m and 9.38 m x 2.61 m x 2.82 m, and weighed 12 tonnes and 7 tonnes, respectively.
In Taiwan, EZ Link coordinated and handled the cargo movement, including Customs formalities, port operations and the loading of the cargoes onto a heavy lift vessel.
EZ Link and Actanis Project Cargo are members of the Project Cargo Network (PCN).