Portugal-based Costa Almeida Demolições has deployed a Faymonville MultiMAX low loader to move a 75-ton (68 tonne) demolition excavator.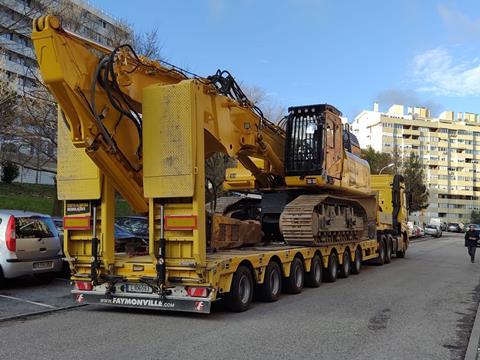 The company, which specialises in demolition works, loaded the Komatsu PC490 excavator onto the seven-axle low loader. The unit was then transported 80 km from Porto to Lisbon, Portugal.
According to Faymonville, the hydraulically steered trailer's double ramps allow easy access on to the platform, which is extendable from 12 m to 20.5 m.