Fortune International Transport has coordinated the delivery of an 80-tonne unit from a factory in Massa Carrara to Genoa, Italy.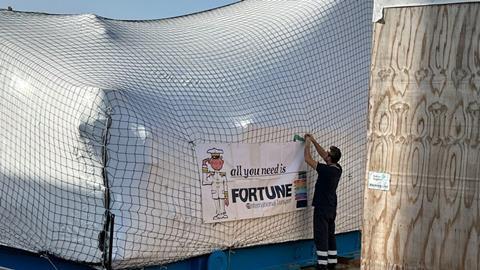 The case which housed the cargo measured almost 6 m tall. It was intended to be shipped to India from the port of Marina di Carrara, the only port reachable by road given the cargo's dimensions, said Fortune.
However, the oceangoing vessel was unable to call at the port of Marina di Carrara and Fortune had to devise a solution to move the cargo to Genoa.
Transport by truck was impossible because of bridges and tunnels along the route so Fortune decided to utilise a barge – measuring 30 m x 10 m – for the relocation. The case was loaded onto the barge and towed to Genoa where it was loaded on to a vessel for transport to India.
Fortune International is a member of the Project Cargo Network (PCN) in Italy.