Oman-based Khimji Ramdas Shipping (KRS) has moved two grid station transformers, along with their components, from the port of Sohar in Oman to the client's site.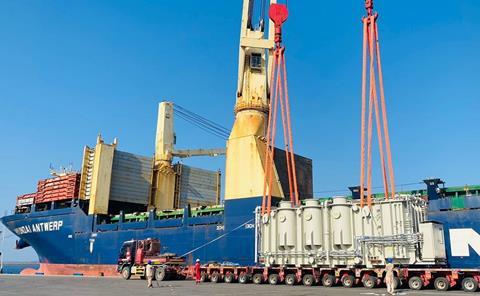 Overall, the company handled 749 components with the combined volume of the entire shipment reaching 5,666 cu m.
The two 282-tonne transformers measured 13.6 m long, 5.25 m wide and 4.75 m high.
KRS's scope included Customs clearance; inspection; coordination with the shipping line, port and Customs; under hook cargo acceptance; police permissions and escort; jacking and skidding; and transportation and delivery.
KRS is a member of the Project Cargo Network (PCN) in Oman.