New Zealand's Freight Traders has transported equipment for a power station project from a Mediterranean port to Tauranga.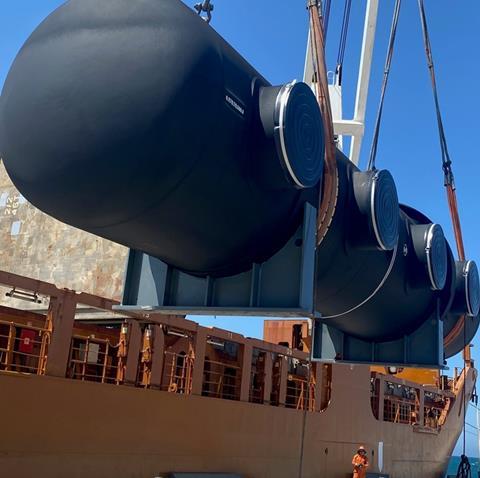 The shipment, with a total weight of 1,126 tonnes and a volume of 2,173 cu m, was the second part of an ongoing project in New Zealand. It comprised two 90-tonne heat exchangers that measured 21.6 m x 3.3 m x 3.5 m; eight 88-tonne pre-heaters; two 60-tonne heat exchangers; and two 39-tonne turbines.
Following 11,037 nautical mile journey from the Mediterranean, the cargoes were transported a further 100 miles (161 km) to their final destination.
Freight Traders is a member of the XLProjects (XLP) network.