XLProjects (XLP) member Freight Traders (FTL) has handled a shipment at the port of Tauranga, New Zealand.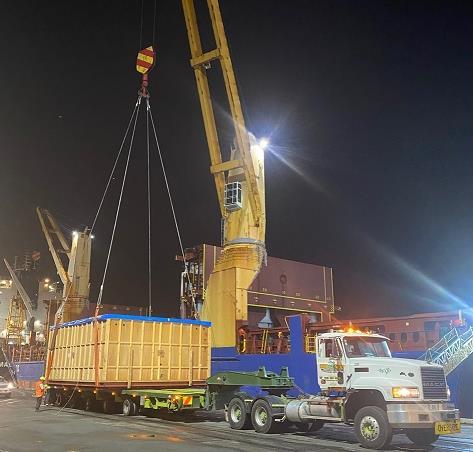 The combined weight of all 108 cargoes totalled 538 tonnes. The heaviest unit – a generator stator - weighed 163 tonnes and measured 7.5 m x 4.2 m x 4.3 m.
Other pieces included a generator rotor, turbine rotor, three turbine casings and a cooler frame.
At the port, a geared vessel unloaded the cargoes ready for transportation to the final destination. This is part of an ongoing project.