Total Movements has delivered over-dimensional cargo from a factory in India to the USA.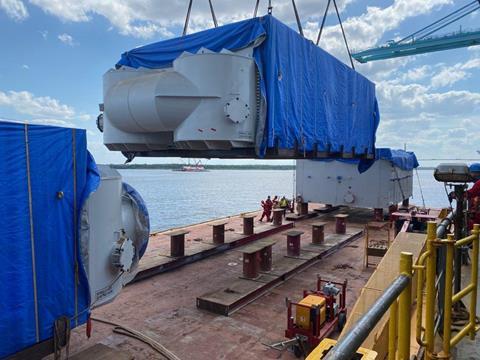 The cargo measured more than 7.5 m wide. Total Movements said it faced an extremely tight delivery schedule and a dearth of suitable breakbulk tonnage due to high demand.
As a result of the tight delivery schedule, the vessel was booked on a last in, first out basis. However, the Suez Canal blockage meant the delivery was delayed by one week. Total Movements said it cooperated with its onshore counterparts in the USA to make up the lost time.
Total Movements' project scope also included coordinating the multimodal transportation in the USA, including the transportation by barge and roll-off operations.
Total Movements is a member of the Worldwide Project Consortium (WWPC).