Greenroad has coordinated the delivery of 20,000 cu m of cargoes, including six diesel locomotives and other accessories, for Mexico's Mayan Train project – a 1,525 km intercity railway that would traverse the Yucatán Peninsula.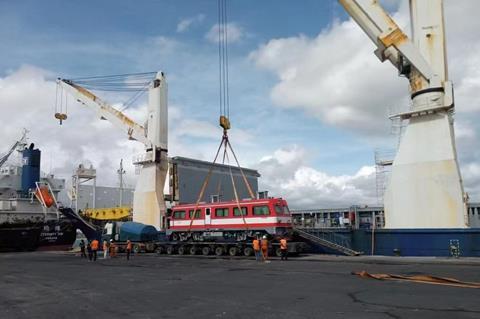 The company's transport scope included moving components from Emali, Kenya, to the port of Mombasa. The shipment was then delivered to Mexico's port of Manzanillo and then on to the project's truck-laying base. The heaviest cargoes weighed up to 138 tons (125.2 tonnes) and measured 22 m x 3.3. m x 4.7 m.
Greenroad said that the project faced a number of challenges, including limited breakbulk vessel capacity, increased freight rates, and a tight delivery deadline. After arranging a vessel for the shipment, Greenroad loaded the components directly from the trucks.
Besides the ocean transportation, Greenroad explained that the road haulage was also an important factor. The company carried out a road survey and removed obstacles on a 485 km stretch of road.