Greenroad International Logistics has handled the delivery of a 100-ton (90.7-tonne) transformer from Shanghai, China, to Antananarivo in Madagascar.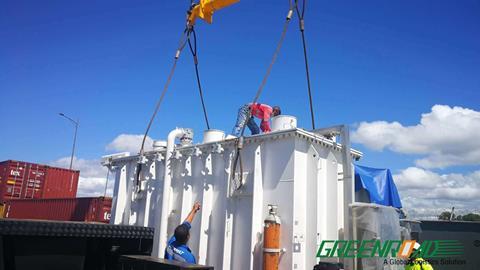 Greenroad's project scope included pre-carriage in China, export declaration, ocean freight, port transit, Customs clearance and transport to the project site in Ambohimanambola.
After arriving at Madagascar's Tamatave port, Greenroad moved the transformer 351 km to the final destination – a route that required the crossing of 70 bridges, some which needed to be strengthened and reinforced.
The bridges and the narrow roads, which at times measured between 3 and 4 m wide, were among the most challenging aspects of the project, said Greenroad. With detailed calculations and preparatory works, the company used lowbed trailers to ensure the cargo was safely delivered to site.