Spain-based Grúas Ibarrondo replaced three rotor blades at the Experimental Cener-Alaiz wind farm in Navarra using two Liebherr mobile cranes.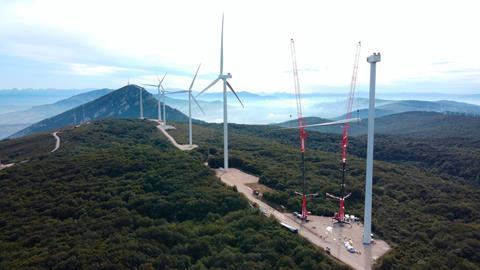 Grúas Ibarrondo deployed a nine-axle LTM 1750-9.1 and an eight-axle LTM 1650-8.1. The Liebherr mobile cranes worked in tandem to replace blades measuring 64.5 m long and weighing 24 tonnes with new 22.5-tonne rotor blades with a larger span – 71.5 m long.
"Liebherr mobile cranes are ideal for wind energy projects of this type as they are manoeuvrable and easy to position. They also deliver the required height and lifting capacity," said Mikel Ibarrondo, general manager.