Heavy lift and engineered transport specialist Hareket is working on the transport and assembly of 17 Goldwind GW165-6.0 wind turbines in Uşak, Türkiye.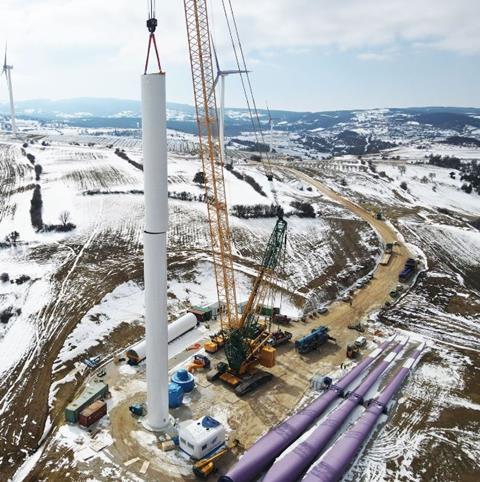 Hareket has unloaded wind turbine components at the port and transported them to the project site. The cargoes include 82 m-long blades, which the company said are among the longest blades to be transported on Turkish roads, and a 130-tonne generator.
Currently in the pre-assembly phase, Hareket is deploying its Liebherr LTM 1750 mobile crane at the project site.
Its 800-tonne lifting capacity Sany SCC8000A crawler crane will complete the assembly work.