Heavy lift and engineered transport specialist Hareket has provided transportation, lifting, and assembly services for the installation of port cranes in Tanzania.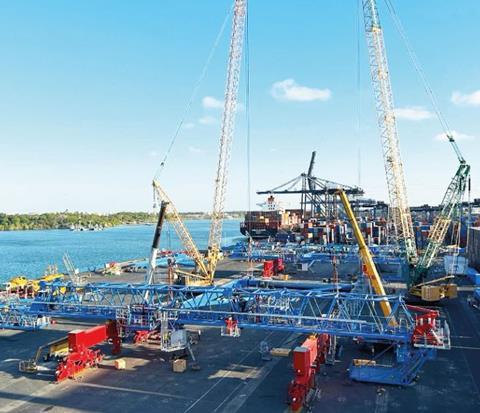 One of the port cranes was shifted in Mtwara Port, while the remaining two were handled at the port of Dar es Salaam. Each crane weighed 950 tonnes.
For the project, Hareket utilised a range of equipment including 400-tonne and 300-tonne lifting capacity crawler cranes, 160-tonne and 100-tonne capacity mobile cranes, and 48- axle lines of SPMTs.