Ports of Indiana-Jeffersonville in the USA will receive more than 30 barges carrying cargoes for Lehigh Cement's facility in Mitchell.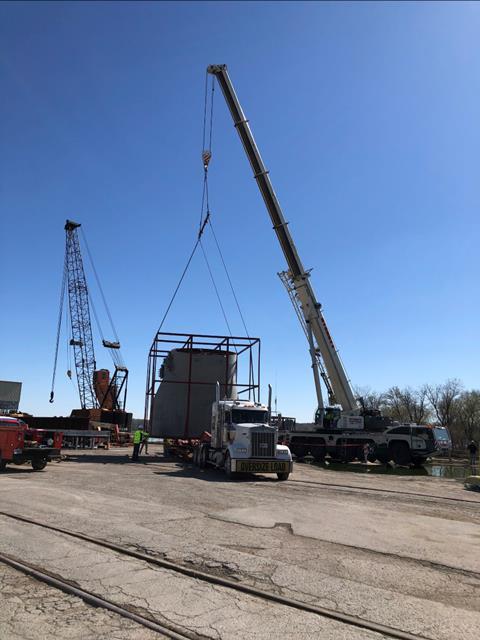 More than 350 pieces of equipment will arrive at the port by June 30, 2021, to support Lehigh's USD600 million expansion project in Mitchell, which is nearly 50 miles (80.5 km) from the southeast Indiana port. Some of the cargoes will weigh up to 100 tons (90.7 tonnes).
The large equipment and plant parts will be shipped to the port of New Orleans. From there, Ceres Barge will move the components to Indiana-Jeffersonville by inland waterways.
Sterett Crane and Rigging, in cooperation with the port's general cargo stevedore Watco Terminal & Port Services, will unload the cargoes. The units will be stored at the port until they are ready to be hauled to the Mitchell site.