Jan De Nul Group has completed the installation of all 32 wind turbine generators for the Trianel Windpark Borkum II (TWBII) project in the German North Sea.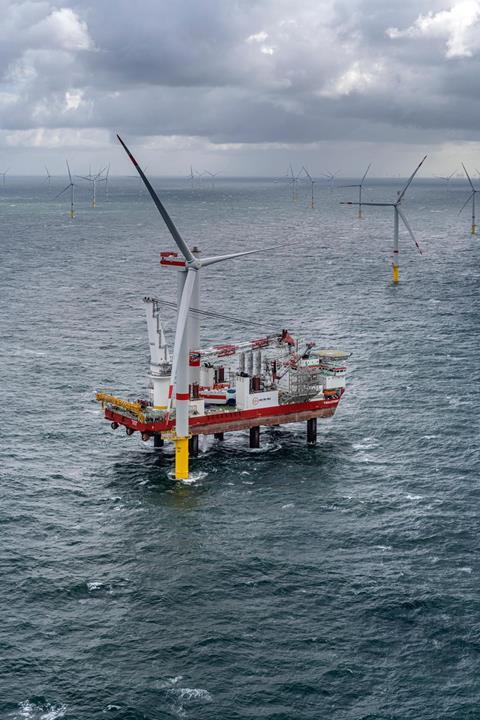 Senvion awarded Jan De Nul the contract in December 2017. Following a delay due to Senvion's insolvency proceedings, the installation works commenced in the summer of 2019.
The offshore installation vessel Taillevent began the installation of the 6.33 MW wind turbines, before undertaking another project in Taiwan. The vessel Blue Tern took over in February 2020.
Jan De Nul has also overseen the installation of the HVAC export cable for TWBII.