The Jumbo-SAL-Alliance has loaded three Tukan cranes onto the SAL Heavy Lift vessel Lisa in Bremen, Germany, bound for the port of Haifa, Israel.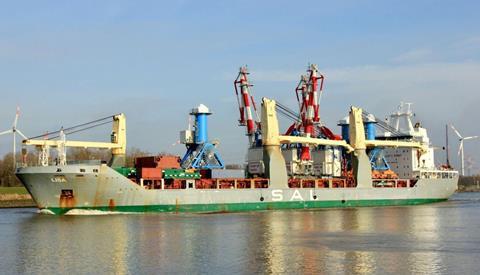 The disassembled cranes comprised two units each. In total, the six units weighed 1,488 tonnes.
With a maximum unit weight of 330 tonnes, including counterweights, the shipment had a volume of 30,256 cu m.
Upon arrival at the port of Haifa, Lisa's onboard cranes will unload and assemble the units on the pier, installing the machine houses on the 22-m-high portals so that the port can put them to immediate use.