Kamor Logistics has transported 15 condenser modules from Gunsan, South Korea, to Haifa, Israel.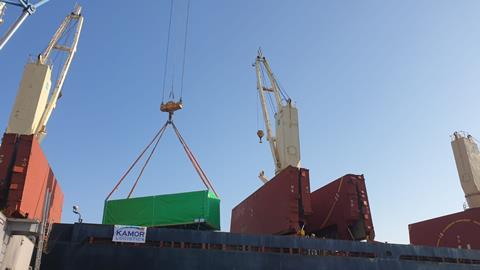 The heaviest units weighed 87 tonnes and 93 tonnes respectively, which two Terex cranes worked in tandem to discharge.
Shanghai-based ARM shipped the cargoes on one of its liner vessels. The units were discharged at the Kishon berth in Haifa port using the port's shore cranes.
The delivery was completed on behalf of the Israeli Electricity Company, and is the second of a total of five cargo shipments Kamor will handle.
Kamor Logistics is a member of XLProjects (XLP) in Israel.