Khimji Ramdas Shipping and Multimodal Logistics (KRSML) has delivered fully assembled oil rig equipment from Jebel Ali port in the UAE to the Bahja region in Oman.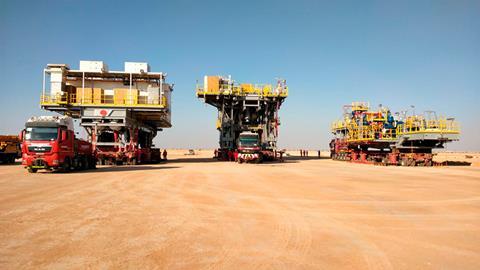 The equipment was delivered on behalf of Abraj Energy Services SAOC and consisted of six packages with a total weight of 1,744 tons (1,582.1 tonnes). The largest unit measured 38 m x 14 m x 11 m and weighed 470 tons (426.4 tonnes).
The multimodal logistics division of Khimji Ramdas managed the delivery from the factory to the final destination.
Khimji Ramdas is a member of the Worldwide Project Consortium (WWPC).