Laso Transportes has delivered a 100-ton (90.7-tonne) cooler from Cais de Aveiro to Figueira da Foz in Portugal.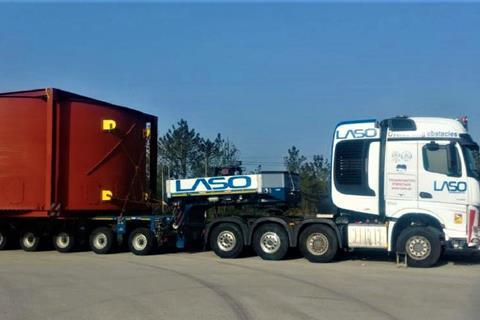 The load, which measured 22 m x 7.5 m x 4.9 m, consisted of an industrial machine for a paper mill.
Laso deployed a four-axle tractor together with a modular eight-axle trailer for the move. The company said that it had to dismantle signposts along the route for the truck to pass.