The Belgian division of Logistics Plus has transported a modular vaccine manufacturing facility from Zeebrugge to Senegal, West Africa.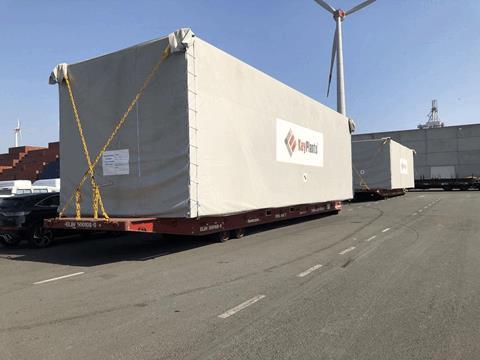 Logistics Plus's scope began by arranging and supervising module handling at Zeebrugge, before transferring the units to Antwerp where they were loaded onto a vessel headed to Senegal.
The company said that, although its role in the overall project was small, it was happy to have played a part in getting the facility up and running. "I'm so proud that our team could assist with a project of this magnitude. The opening of this vaccine manufacturing facility will positively impact millions of lives in Africa," said Logistics Plus global project manager Frederik Geirnaert.
The facility will be able to manufacture 300 million Covid-19 vaccine doses annually.