LS Cargo has started the delivery of 21 monopiles and four monopile sections for the Yunlin offshore wind farm, which is being developed between 8-17 km off the west coast of Taiwan.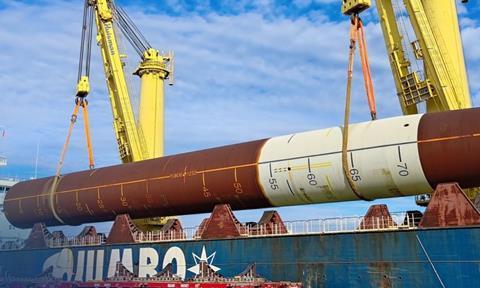 The cargoes are being transported from a variety of ports to a newly established storage area in Taichung. The individual units weigh up to 1,450 tonnes, measure 90 m long and have a diameter of 8 m.
The shipments are being performed by Jumbo's heavy lift vessel Fairmaster, with project management and port supervision falling under LS Cargo's scope.
Next year, the monopiles will be installed at the offshore wind farm, which is being developed by Yunneng Wind Power, a subsidiary of Skyborn Renewables. In the third quarter of 2021, the wind farm started its pre-commissioning phase with the first batch of wind turbine generators entering operation at the end of that year.