Lyseo Special & Project has cooperated with Pakistan-based Modern Shipping Agencies to coordinate a shipment of relief cargo from Karachi to Adana in Türkiye.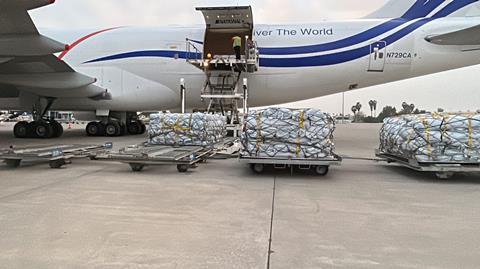 The shipment included 1,000 tents, weighing 65 tonnes in total, which will be used to help with the relief efforts following the devastating earthquake.
Modern Shipping Agencies handled the transport of the cargoes from the manufacturer's plant in Pakistan to Karachi airport for loading onto a chartered Boeing 747.
Both companies are members of the Worldwide Project Consortium (WWPC).