Mammoet has performed 109 lifts at Saudi Aramco's refinery in Riyadh, Saudi Arabia, to replace eight hydrocracker reactors, 12 exchangers and two platform exchangers.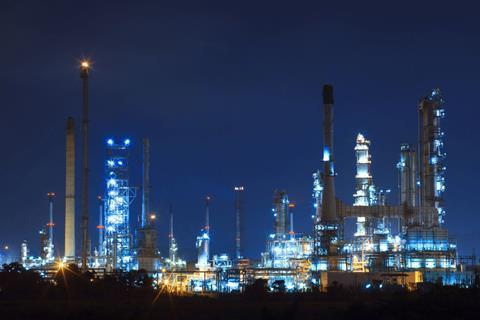 The lifts formed part of Saudi Aramco's planned maintenance at the refinery that will upgrade its processing capabilities and maximise its low-sulphur content production.
Mammoet's involvement in the project began in early 2018 when it was approached by Jacobs Zate – the FEED and project management consultant – to complete a route survey and lifting study. In 2019, Al Rushaid Construction Company (ARCC), an industrial construction, maintenance and fabrication company, awarded Mammoet the contract to assist with the turnaround.
The old components and their replacements had to be transported and lifted within a congested refinery during a 40-day turnaround window, and in the midst of the Covid-19 pandemic.
To ensure continuity of operations given the turnaround schedule, Mammoet deployed separate cranes, trailers and crews for each area in order to perform the work simultaneously.