Mammoet has lifted three columns for the Guru Gobind Singh polymer expansion project in Punjab, India.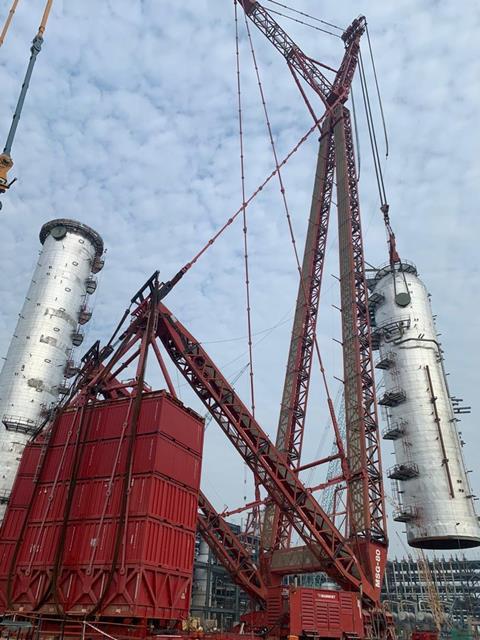 The cargoes included a 1,305-tonne ethylene fractionator and two propylene fractionators that weighed 1,200 tonnes and 2,490 tonnes. One of the propylene fractionators was lifted in two sections.
Mammoet utilised its 3,000-tonne capacity MSG80 ring crane for the project.