Mammoet has delivered 14 pieces of heavy and oversize equipment to the construction site of the Vostochny Cosmodrome in Russia.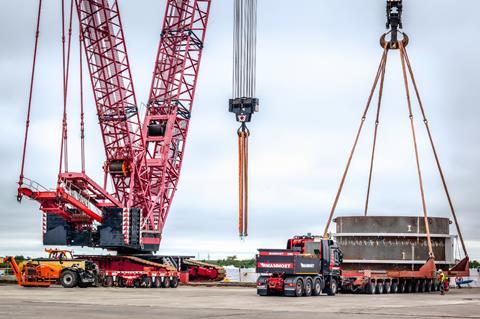 The heavy lift specialist was contracted to unloaded 14 pieces of cargo from a barge and transport them 60 km to the project site in the Amur region.
The cargo included parts of the launch pad and a vacuum chamber for the launch complex of the Angara space rocket. The vacuum chamber measured 9 m in diameter.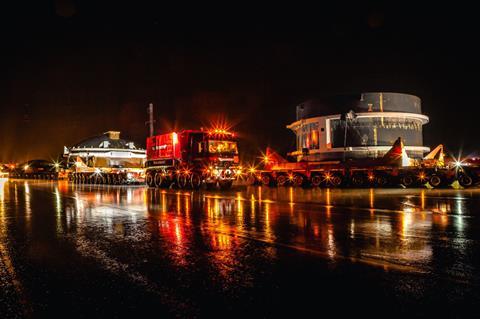 Mammoet deployed two heavy lift cranes for the unloading operations: the Liebherr LR 11350 and LR 1750. Goldhofer trailers and semi-trailers were used for road transportation to the construction site.
Alexey Zhugan, Mammoet's project manager on site, said that special permits were required for every piece of equipment.
"There are also quite complex logistics involved in moving such large cargo. We had to block regional roads as well as the federal road that connects Moscow with Vladivostok for a couple of hours during the night to transport the loads. All this requires careful planning and approval of every detail of the project," Zhugan added.