Mammoet, on behalf of the Netherlands-based Dieseko Group, has transported a Giant 2000 Vibro – an upending offshore hammer.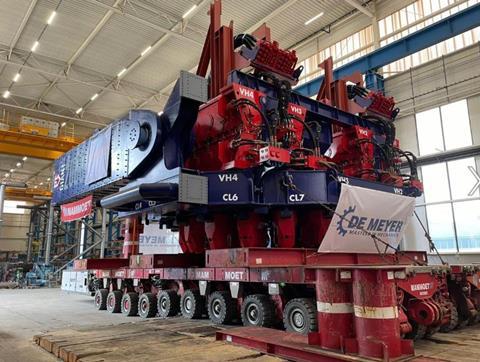 According to Mammoet it is the world's largest offshore hammer. It was moved on eight-axle trailers and will be used to install or decommission monopiles for wind turbines.
Dieseko said the hammer underwent several load tests of more than 2,000 tonnes to prepare it for lifting monopiles weighing approximately 900 tonnes.