Mediterranean Shipping Company (MSC) has started a new service to Bissau with connections via Las Palmas.
The ocean carrier said the fortnightly service will enable import and export to/from Guinea Bissau via its transhipment hub Las Palmas (Canary Islands), offering connections with the country's trade partners in Asia, Europe and the South American east coast.
Separately, MSC India loaded a 140-tonne transformer onto the container vessel MSC Regina from at port of Mundra. The transformer is destined for a greenfield power transmission development project in Zambia and was the heaviest indivisible item loaded aboard an MSC vessel departing India.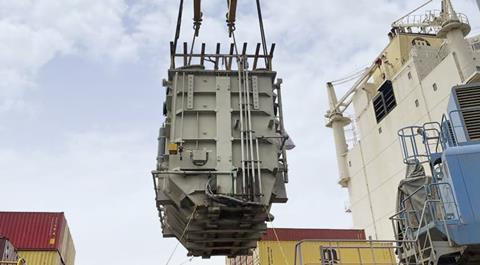 MSC's previous heavy lift record in India was for the loading of a 115-tonne transformer in 2018 at port of Nhava Sheva.