Shipping company MSC moved a yacht from Turkey to South Korea onboard its container vessel Clara.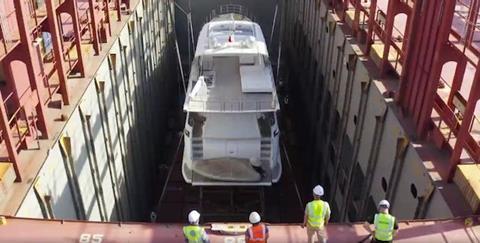 The 25 m-long yacht was discharged directly from the vessel in Busan by means of a floating cranes.
In April 2022, MSC Group has entered a share purchase agreement with Bolloré for the acquisition of 100 percent of Bolloré Africa Logistics, including all the group's shipping, logistics and terminal operations in Africa as well as its terminal operations in India, Haiti and Timor-Leste.

The purchase price is based on an enterprise value, net of minority interests, and stands at EUR5.7 billion (USD6.3 billion).