Taiwan-based Realco Logistics has teamed up with Malaysia's Tera Projects & Shipping to coordinate the transport of a forging press and its accessories from Kaohsiung, Taiwan, to Chennai, India.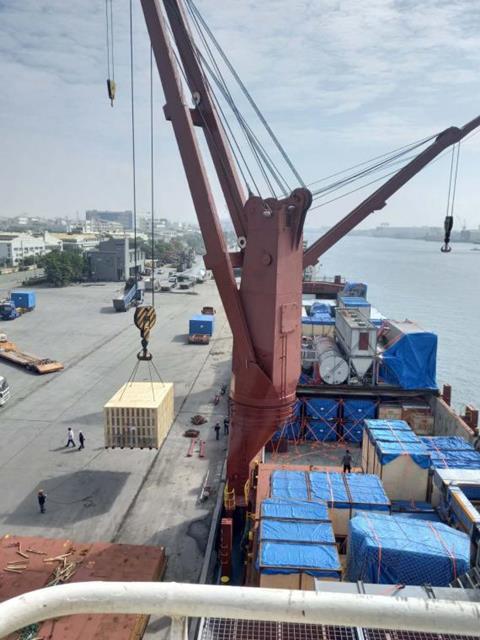 The shipment comprised three packages, with the forging press measuring 5.9 m long, 3.8 m wide, and 3.2 m high. The accessories measured 5.5 m long, 2.4 m wide, and 2.3 m high.
Tera Projects took over the scope of services once the transporting vessel arrived at its destination in India.
The working scope included inspection; packing, lashing and skidding; transportation and delivery; under hook cargo acceptance; and Customs clearance.
Realco and Tera Projects are both members of the Project Cargo Network (PCN).