Members of the Project Cargo Network (PCN) have been busy moving heavy and oversized cargoes around the globe.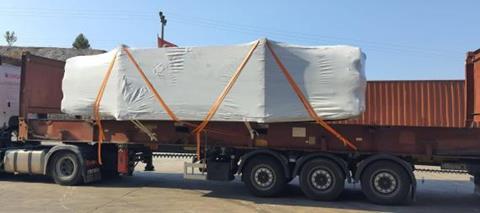 BATI Innovative Logistics transported seven out-of-gauge (OOG) units from Istanbul, Turkey, to Algiers, Algeria.
Measuring 5.2 m wide and weighing 18 tons (16.3 tonnes), the units were shipped on flatracks and accompanied by four high-cube containers. The project scope included loading, lashing, securing, shrink-wrapping, and shipping.
Meanwhile, MGL Cargo Services, PCN member in Egypt, handled a shipment of five oversized tanks to Casablanca in Morocco. Each tank measured 13.8 m x 4 m x 4.5 m and weighed 30.5 tonnes.
MGL oversaw the road surveys, authority approvals, pre-carriage, port operations, lashing, loading, and Customs clearance.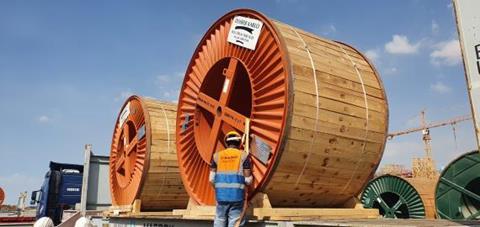 PCN member in the UAE, Masstrans Freight, delivered 41 units of cable reels for a power project in Dubai. Each unit weighed 18 tons (16.3 tonnes) and measured 3.6 m x 2.6 m x 3.6 m. Masstrans oversaw the Customs clearance, transportation, and offloading at the laydown area.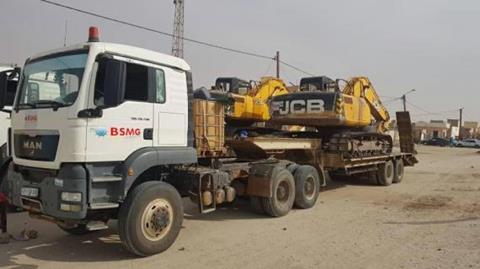 Benteyga Shipping Mauritania Group (BSMG) has also been keeping busy. The company recently transported heavy equipment from a worksite in Mauritania to Mali – a total distance of 1,600 km.
The operation, including Customs clearance at the border, took four days. According to BSMG, the client was pleased with the short transit time.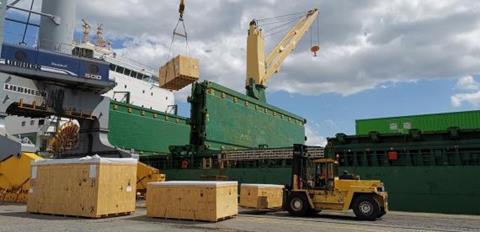 Meanwhile, C.H. Robinson has completed a door-to-door project for a LNG Project. The company coordinated the transport of 800 cu m of equipment from the supplier in Poland to the project site in Mexico.
The largest piece of equipment was a refrigeration unit, which measured 7.4 m x 2.7 m x 5.3 m and weighed 20.3 tonnes.
The cargoes were first trucked to a nearby barge terminal in Poland. From there, the equipment travelled via river to a port on the coast of the Baltic Sea. The cargoes were offloaded from the barge and reloaded onto a coaster vessel for onward transport to the port of Antwerp, Belgium.
At the port of Antwerp, the pieces were transferred onto an ocean vessel bound for Mexico. Upon arrival 35 days later, C.H. Robinson arranged for the equipment to be trucked to a storage yard as the site was not yet ready to receive the shipment.