Allseas' installation and decommissioning vessel Pioneering Spirit will remove Spirit Energy's DP3 and DP4 installations from the East Irish Sea.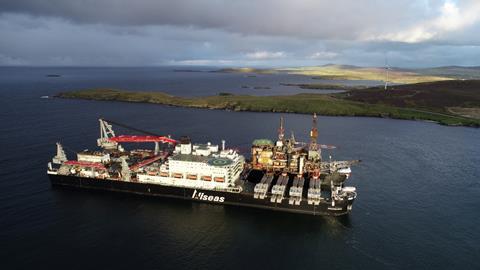 The two 11,000-tonne platforms were used to produce gas as part of Spirit Energy's eight installations in Morecambe Bay. The 12 wells that were connected to the DP3 and DP4 platforms have already been plugged and abandoned. Pioneering Spirit will lift both platforms later this year.
Donald Martin, project manager at Spirit Energy, said: "After two years of preparing the DP3 and DP4 installations for removal, we are now looking forward to one of the most significant milestones in the project with the removal of both platforms.
"Seeing the Pioneering Spirit in the East Irish Sea will be an impressive sight – its capacity and single-lift methodology made it a good fit to safely execute this project."