China's Protranser has coordinated the delivery of over 6,000 cu m of engineering vehicles for mining projects from Shanghai and Lianyungang, China, to Madagascar.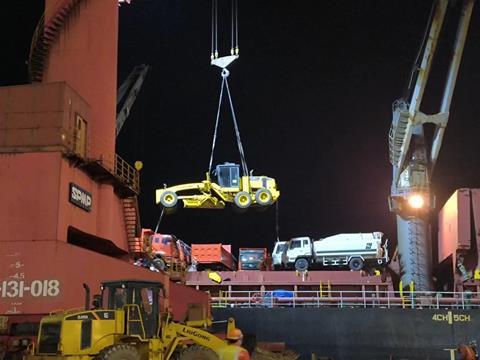 The consignment included an excavator, loader, roller, grader, heavy truck, truck crane, refuelling truck, and a distributor truck.
Protranser's scope included handling the port service and the chartering of a breakbulk vessel for transport.